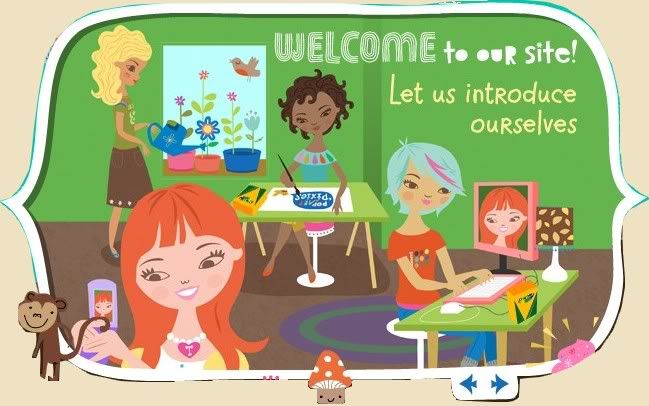 The other day I was browsing
the arts
n' crafts aisles of Target when I noticed a cute new line of creativity kits called
Pop Art Pixies
by Crayola. The set revolves around four personality girls, each with her own unique talents... Each girl has her own cool craft kits. Here are some of my favorites:
A bento-themed stationary set complete with chopstick pens and a wasabi eraser,
a wood forest friendship bracelet kit,
& a DIY recycled bottle set with stencils!
Even better than their products is the Pixies
online community
popartpixies.com
. This new
website
is too cute to miss, with forest, sewing, and mod graphics! Once there, you can create a profile, upload your art, make kitschy shadow box collages in a polyvore-esque game , make friends, and earn badges.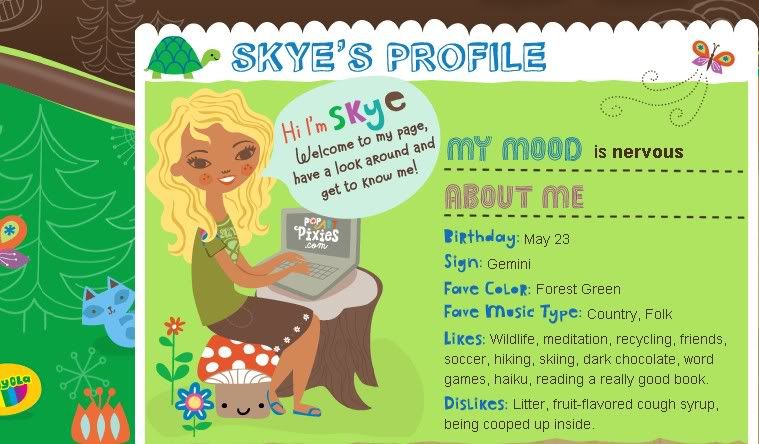 My favorite character of the bunch is Skye, a forest hippie who loves to make art and help the enviornment at the same time!
Check out her profile here.