Story Blog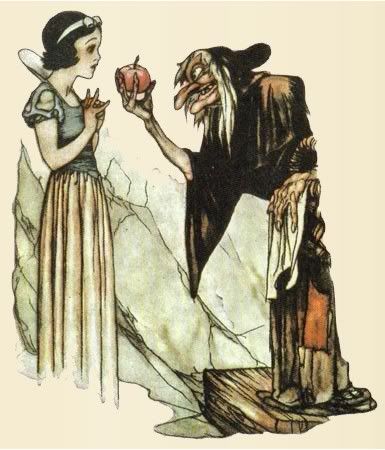 "Two masks
One a princess one a witch
Both ridiculous and painted and blind
So I will wear them both
The witch next to my skin
The princess next to yours
Which will you see first?"
-Emilie Autumn
The classic archetypes of the "Princess" and the "Witch" exist within the psyche of every girl. Learning to balance them is important, lest the two begin to battle! First, think of how you view these symbols; often the princess is associated with youth, beauty, and goodness while the witch stands for evil, envy and black magic. These outdated sterotypes are changing as more and more princesses in the media are being portrayed differently, and Wicca is now a recognized religion(one which doesn't hurt others). Here's how to make peace with the two:
how to embrace your inner princess:
be kind & charitable
wear your best gown and a tiara
sing a song
play with animals
learn to ballroom dance
sew a dress for a special occasion
throw a penny in the wishing well
wear a fancy gown
know that every girl is a princess of the universe
rise up and use your
power
for good!
treat yourself like royalty, but don't expect anyone else to
how to embrace your inner witch:
cast a secret spell
adopt a black cat
brew a healthy "potion" tea
wear darker colors
let your hair get wild and unruly
keep a dream journal
consider studying Wicca
wear black & white striped stockins
unleash your inner bad girl
gather flowers, herbs and magical items in the forest
create a coven of like-minded female friends