When the Forest first took root in my mind, I was experimenting with all kinds of new looks. From new types of
granola
, to the definitive forest girl dress, I had alot of ideas to work with. I spent alot more time making things for myself back then. Here are some specially selected pictures from the early days of my world...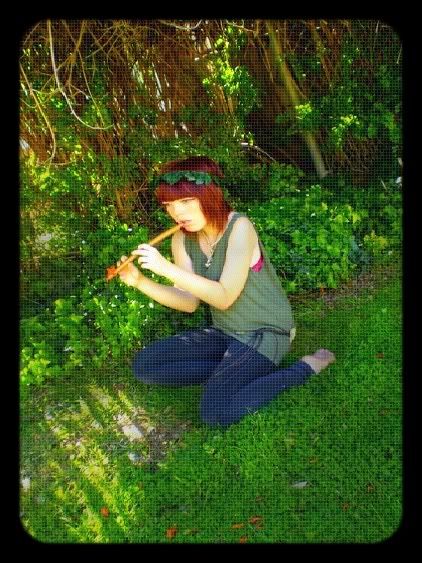 About a month before I started dating Jesse, me and my friend Paul would scour the thrift stores for interesting stuff then take it home and alter it and have photoshoots with our creations. I made that leaf headband by sewing fake leaves onto a piece of elastic and found that flower hippie belt at a thrift shop. I was also wearing some wierd hemp necklace I made with real twigs and a heart knotted in. Those were the days I would eat honeysuckle, run around barefoot and play my flute...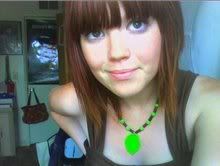 This picture was taken shortly after I turned 18. I made my first piece of granola, the leaf necklace and wore it all the time with my brown peasant dress. In the background, you can see my leaf purse I used to carry around everywhere. I just got out of a bad relashionshp and felt happy and crazy.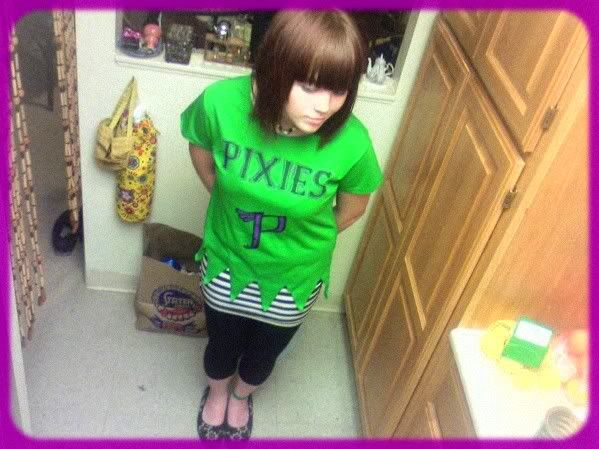 This picture was taken the night of the infamous vision that would inspire me to create the Forest. Jesse made me a shirt with
my favorite band
on it and I made hemp jewlery and wore it all over. That was the night we held hands and tripped out in each other's eyes. "I can't believe we found each other!" We ran up the stairs on all fours like wild cats and slept in my backyard watchng videos on youtube...
My "hunter" look. I stole Jesse's hat that morning and wore it with a thrift store checkered dress and a
hemp necklace with an air freshner on it
. I ditched school and stayed home to take pictures and
listen to Bjork
, it was a rainy day right before summer...I baked cupcakes and took them to Jesse's school, he got rides for me and smoked me out.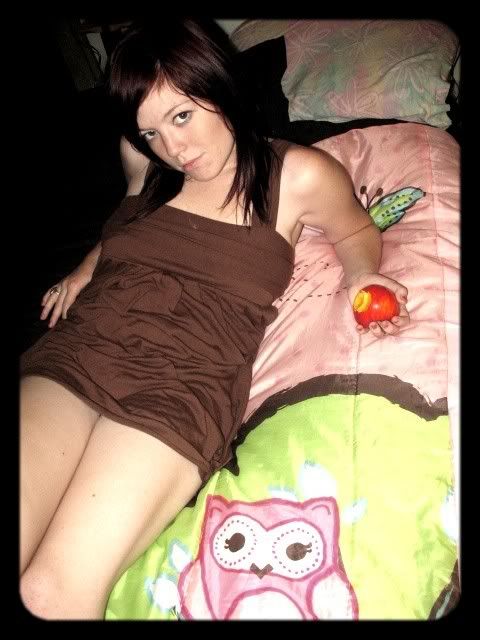 Deep in the Forest now. Still wearing my favorite brown dress, but I cut it way too short. I bit the forbidden fruit and camped out with owls in my room that was a like a treehouse, far on the other side of town...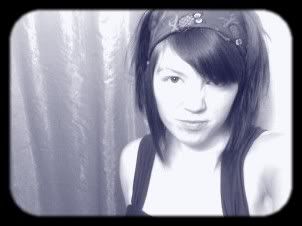 My "disgruntled stepsiter" look. I wore my brown dress that made me feel like Cinderella, always working and doing chores, my hair tied back in an owl bandanna, the bird of wisdom.