I really love green rainbows these days. To me, they represent all the different flavors of the forest, ranging from

green

to

blue

and even

brown

! These verdant spectrums remind me that are are many different forest styles but they can all be expressed together!




I just can't stop doodling in my notebook...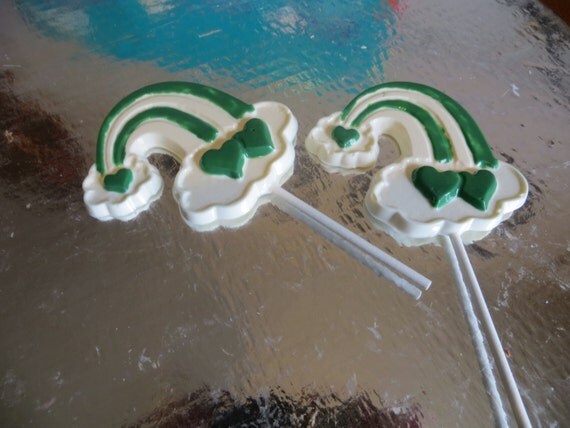 How cute are these handmade green rainbow candy pops from SimplyKimberlyW???




Just what I like to see in my craft room, green threads all lined up...




Just look at this beautiful green rainbow in Harstad, Norway




A new twist on the traditional rainbow manicure!