Today I am dressed as a simple village girl in a patterned skirt, red slip, and blouse that I found in the Thrift Store Dumpster! I added a brown headscarf, Betsey Johnson gingham tights, and vintage white shoes.
I found this purse for 50 cents in the corner of a dusty thrift store, visions of a japanese video game cutscene of a girl standing at the edge of a forest, leaves falling and melancholy music playing filled my head... the little keychain of a wood sprite dances in the wind like a little puppet!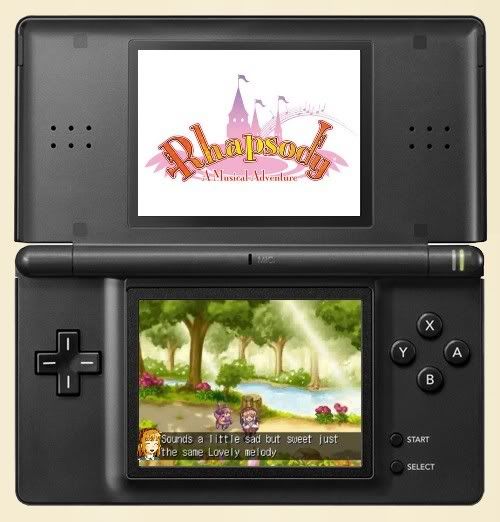 My muse? Cornet- the main character of the world's first musical RPG video game
Rhapsody
! A simple peasant girl who can talk to puppets, play the horn, sing, cook and goes on an adventure to save the prince she loves! I just started this game yesterday and love it! It's a fairytale adventure filed with candy, witches, and song!